Hana Otáhalíková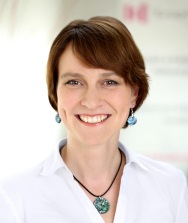 Hana Otáhalíková graduated from the University of Economics in Prague, Faculty of Business Administration, in 1997.
She worked as a bank consultant for corporate clientele in HypoVereinsbank CZ from 1998 to 2000. She then worked as an assistant to a tax advisor at Vorlíčková & Partners and later at the Czech branch of Linklaters (until 2004). Currently, she works for KempHoogstad. Hana became a certified tax advisor in 2004.
Hana specialises in direct and indirect taxation in the Czech Republic relating either to the common business activities of clients or to preparation and realisation of various investment projects. Her experience includes the preparation of tax returns.
She is a member of the Chamber of Tax Advisors of the Czech Republic.
Contact: +420 221 719 000, hana.otahalikova@kemphoogstad.cz