Tomáš Kos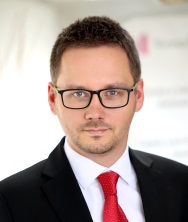 Tomáš Kos studied at the University of Economics in Prague, Faculty of Informatics.
He specialises in accounting and taxation since 2011 when he started to work as an assistant to a tax advisor. From 2013, Tomáš worked as a manager accountant in 2 Faces. In 2015, Tomáš became the executive director and manager accountant in Ant-Office. He is experienced with using a number of accounting software and their implementation in other applications.
Currently, he works for KempHoogstad as a senior accountant.
Contact: +420 221 719 000, tomas.kos@kemphoogstad.cz