Celebrating 15 years on the market
17.06.2021
In June 2021 we will be celebrating our 15th anniversary on the Czech and international tax markets, which calls for a special announcement.
Our goal has always been to provide our clients with high-quality tax advisory services and to be the experts that you turn to for a suitable solution for any tax-related problems that you might have. Over the years, we have built a stable team of professionals who can help you to move your business forward.
Thanks to the wide-ranging skills of our team and our long-standing experience, we are able to serve both genuinely Czech firms and big international companies. We design tax solutions for specific transactions such as acquisitions, mergers or re-organisations of companies, but at the same time, we handle our clients' day-to-day tax obligations.
We work for big corporations, owners of firms and for dynamically evolving start-ups that are expanding and looking for investors.
Thank you for your support and we look forward to meeting you soon again.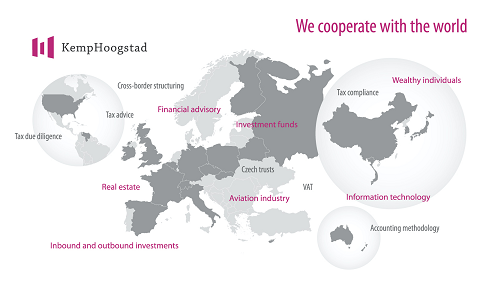 Back to archive