Members of Law & Numbers met in Prague
09.11.2016
Law & Numbers is an association of small independent tax firms that cooperate in the field of international taxation. Currently, its members come from more than ten countries in Europe, the USA and Brazil.
In November 2016, a regular meeting of L & N members was held. This time, the meeting was held in Prague, and fifteen representatives from nine countries came.
We would like to mention that L & N accepted a new member, the law firm Kelley Drye from the USA, and two potentially new members started the admission procedure, Studio Legale Novelli from Italy and Mirus from Romania.
In the professional part of the agenda, the individual representatives introduced the current and expected developments in the tax policies and legislation of the respective countries. This includes the expected development of tax legislation that would follow after the presidential elections in the USA when one of the candidates is elected, the limitations of the incentive regime that was supposed to attract intellectual property owners to Hungary, emphasis on effective collection of taxes in the Czech Republic, or the expected decrease in currently very high tax rates in Belgium.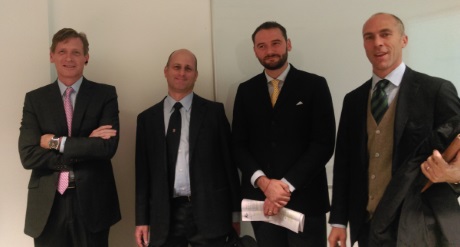 Back to archive