Veronika Reková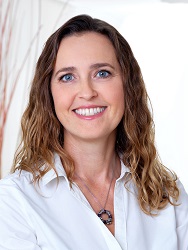 Veronika Reková obtained degrees in economics and accounting from the University of Economics in Prague, Faculty of International Relations.
She worked as an assistant to tax advisor in Linklaters v.o.s. (now Kinstellar s.r.o., 2001 to 2010). She then worked as a senior consultant at PricewaterhouseCoopers Czech Republic (until 2017). Since 2017, she has been working as an independent tax advisor. Currently, she works for KempHoogstad. Veronika became a certified tax advisor in 2007.
Veronika specialises in corporate and international taxation. She provides her services to Czech and international firms. Her experience includes the preparation of tax returns.
She is a member of the Chamber of Tax Advisors of the Czech Republic.
Contact: +420 221 719 000, veronika.rekova@kemphoogstad.com